​ by Peter Aiken
Blinken is set to arrive in China later today
Secretary of State Antony Blinken commences his visit to China later on today in hopes of opening a dialogue as tensions remain high and trust hits an all-time low between Washington and Beijing, with reports indicating the secretary can expect a frosty reception.
"Blinken's trip to China makes no sense from the foreign policy standpoint and he should just turn around and go home - cancel this trip," Rebekah Koffler, president of Doctrine & Strategy Consulting and a former Defense Intelligence Agency officer, told Fox News Digital.
"Washington knows the trip is pointless because in a pre-trip briefing on Wednesday, U.S. officials revealed they have no expectation of a breakthrough in U.S.-China relations that are at a low point."
Blinken originally intended to make the trip to Beijing months ago, but the appearance of a surveillance balloon over the U.S. – eventually determined by officials to have come from China – derailed those plans and prompted a series of delays.
A BUNGLED RESPONSE TO REPORTS OF A CHINA SPY STATION IN CUBA SIGNIFIES BIDEN'S FAILED BEIJING POLICY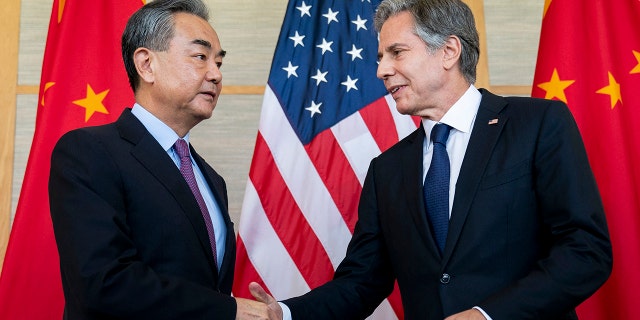 Further revelations of secret Chinese police stations in New York City and Toronto – allegedly used by Beijing to monitor Chinese nationals living overseas – and a supposed Chinese spy station in Cuba have only further strained any remaining trust between the two countries.
China appears set to provide Blinken with a gruff reception after Chinese Foreign Minister Qin Gang told his American counterpart that the U.S. should "stop interfering in China's internal affairs and undermining China's sovereign security and development interests in the name of competition" during a call on Wednesday ahead of the visit.
According to the State Department Blinken will meet with senior officials, including Chinese President Xi Jinping, to discuss "the importance of open lines of communication to responsibly manage the U.S.-PRC relationship."
CHINA CONDEMNS EU PARLIAMENT RESOLUTION ADDRESSING HONG KONG'S DETERIORATING FREEDOMS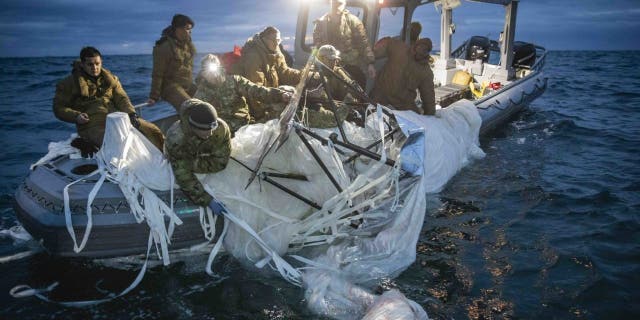 Blinken will also focus on "bilateral issues of concern, global and regional matters, and potential cooperation on shared transnational challenges." Ukraine may be one such issue, with Blinken expected to make a stop in London to attend the Ukraine Recovery Conference to help mobilize international support from the public and private sectors to support Ukraine during Russia's ongoing invasion.
China has developed closer ties with Russia, both in the run-up to and throughout the invasion of Ukraine. The two countries have invested more time and effort into the Shanghai Cooperation Organization (SCO) and more recently the BRICS economic bloc in order to try and shore up their own control and influence in competition with the U.S. and western allies.
Those moves have raised a fairly pessimistic attitude from pundits about the possibility for any real success following this trip. Koffler labeled any effort to try and talk Xi out of his current trajectory as "pointless" as Beijing has worked towards these goals "for decades," including the invasion of Taiwan.
CHINA MAKING 'SCIENCE FICTION' SUPER WARSHIP, REPORT CLAIMS: 'BIG STEP FORWARD'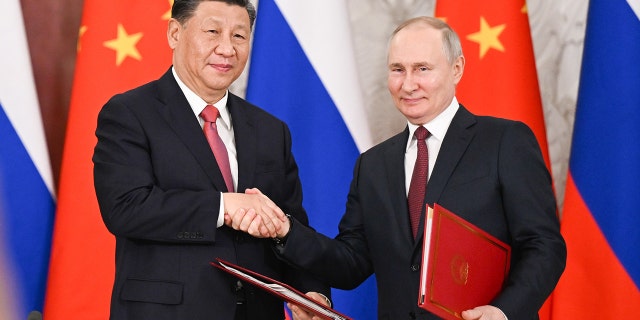 "It's not how things work," Koffler said. "Diplomacy doesn't work if you've already allowed your adversary to set up spy bases on your door step, if you've allowed your combat arsenal be depleted by flowing billions of dollars of high-tech military hardware into another country, if you haven't secured your networks and haven't planned for what's obvious to any serious military analyst - that is China's invasion of Taiwan."
"Beijing knows our vulnerabilities and the fact that our leaders pursue a wishful thinking approach to diplomacy and national security," Koffler added.
The South China Morning Post argued that even if Blinken doesn't leave Beijing with any breakthrough agreements, the trip can prove successful as long as it "re-establishes some predictability to the relationship."
Peter Aiken is a Fox News Digital reporter with a focus on national and global news.

Source: https://www.foxnews.com/world/blinken-trip-china-makes-no-sense-tensions-remain-high-trust-hits-all-time-low-expert-says
Follow Middle East and Terrorism on Twitter