by Julia Musto
China imposes travel ban, issues sanctions after House Speaker Kevin McCarthy meets with Taiwanese President Tsai Ing-wen

China sent warships and dozens of fighter jets toward Taiwan, according to the Taiwanese government.
The move was in reaction to a meeting between House Speaker Kevin McCarthy and Taiwanese President Tsai Ing-wen in California last week.
China's military announced the start of three-day "combat readiness patrols" as a warning to Taiwan.
There were eight warships and 42 planes detected near the self-ruled island, 29 of which flew across the middle line of the strait that separates it from the mainland, according to Taiwan's Ministry of Defense.
CONFLICT WITH CHINA 'LAST RESORT' BUT CONGRESS WILL AUTHORIZE TROOPS IF AMERICANS SUPPORT IT: MCCAUL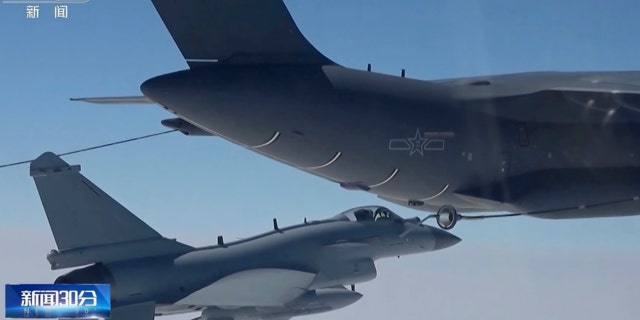 Those aircraft included Chengdu J-10, Shenyang J-11 and Shenyang J-16 jet fighters.
Furthermore, the navy planned to hold "live fire training" in Luoyuan Bay in Fujian province opposite Taiwan, per an announcement from the local Maritime Authority.
Ships were reportedly banned during the firing, which also was due to take place over the next two weeks.
The People's Liberation Army gave no indication whether they might be planning a repeat of previous exercises during which missiles were fired into the sea.
"This is a serious warning against the collusion and provocation between the 'Taiwan independence' separatist forces and external forces," the army said in a statement. The "Joint Sword" exercises "defend national sovereignty and territorial integrity."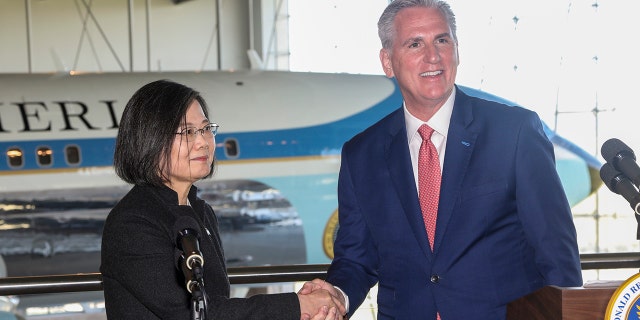 CHINA RETALIATES AGAINST TAIWANESE PRESIDENT TSAI'S US VISIT BY SANCTIONING REAGAN LIBRARY, THINK TANK
"We condemn such an irrational act that has jeopardized regional security and stability," the Ministry of Defense said.
This comes after the Chinese government imposed a travel ban and economic sanctions against American groups and individuals who were associated with Tsai's meeting.
The Taiwanese military said missile defense systems were activated and that air and sea patrols had been sent to track the Chinese aircraft.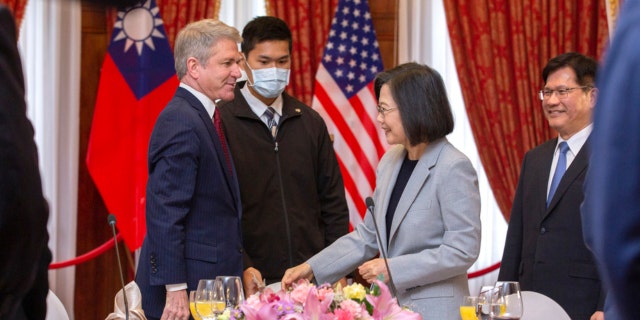 While Taiwan and the mainland have trade and investment ties, they have no official relations.
Taiwan split with China after a civil war in 1949. The ruling Communist Party says the democracy is obliged to rejoin the mainland, by force if necessary.
China also says that contact with foreign officials encourages Taiwanese who want formal independence, a step the ruling party says would lead to war.
The U.S. has no official relations with Taiwan, but maintains extensive informal and commercial ties. Congressional visits to Taiwan have increased in recent years.
In August, then-House Speaker Nancy Pelosi traveled to Taiwan to meet with Tsai, and China reacted with its largest live-fire drills in decades.
The Associated Press contributed to this report.
Julia Musto is a reporter for Fox News and Fox Business Digital.

Source: https://www.foxnews.com/world/china-sends-fighter-jets-toward-taiwan-tsai-us-meeting
Follow Middle East and Terrorism on Twitter