​ by Danielle Wallace
Hochul calls on McCarthy, Republicans to reach 'comprehensive immigration reform' with Biden
Democrat New York Gov. Kathy Hochul on Sunday called on Congress to "limit" who crosses the border, saying it's "too open right now."
Ironically repeating what congressional Republicans have long demanded from the Biden administration, Hochul made the plea during an appearance on CBS's "Face the Nation."
CBS host Margaret Brennan noted there were no border provisions in the federal spending deal struck by House Speaker Kevin McCarthy this weekend to avoid a government shutdown, asking Hochul what she would want Congress to get done in the next 45 days.
"Well, shame on Speaker McCarthy and the Republicans in Congress, including the nine from New York State, who are complaining like crazy about the migrants but refuse to work with President Biden and come up with a sensible border strategy. It can be done. This can be done in a bipartisan way. Comprehensive immigration reform," Hochul began before Brennan interjected by asking what she was specifically wanting from Congress to address the migrant crisis in her state.
DEMOCRAT GOV KATHY HOCHUL CALLS IN NATIONAL GUARD AMID NEW YORK'S WORSENING MIGRANT CRISIS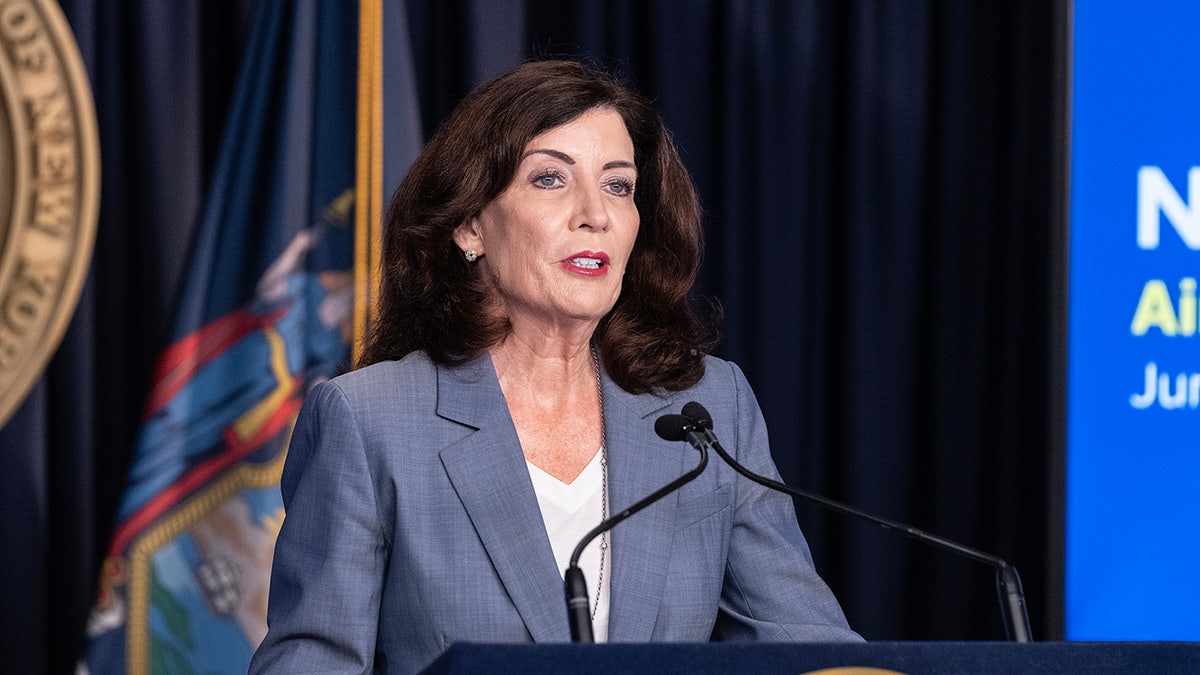 "Well, we want them to have a limit on who can come across the border. It is too open right now," Hochul said. "People coming from all over the world are finding their way through simply saying they need asylum. And the majority of them seem to be ending up in the streets of New York. And that is a real problem for New York City, 125,000 newly arrived individuals. And we are being taxed."
"We are always so proud of the fact that New York has the Statue of Liberty in our harbor. We are one of the most diverse places on Earth because of our welcoming nature, and it's in our DNA to welcome immigrants. But there has to be some limits in place. And Congress has to put more controls at the border and not in this budget threat, shutdown threat, talk about eliminating positions for Border Patrol when we actually need to double or quadruple those numbers. So, get back to work and do your jobs," the governor added.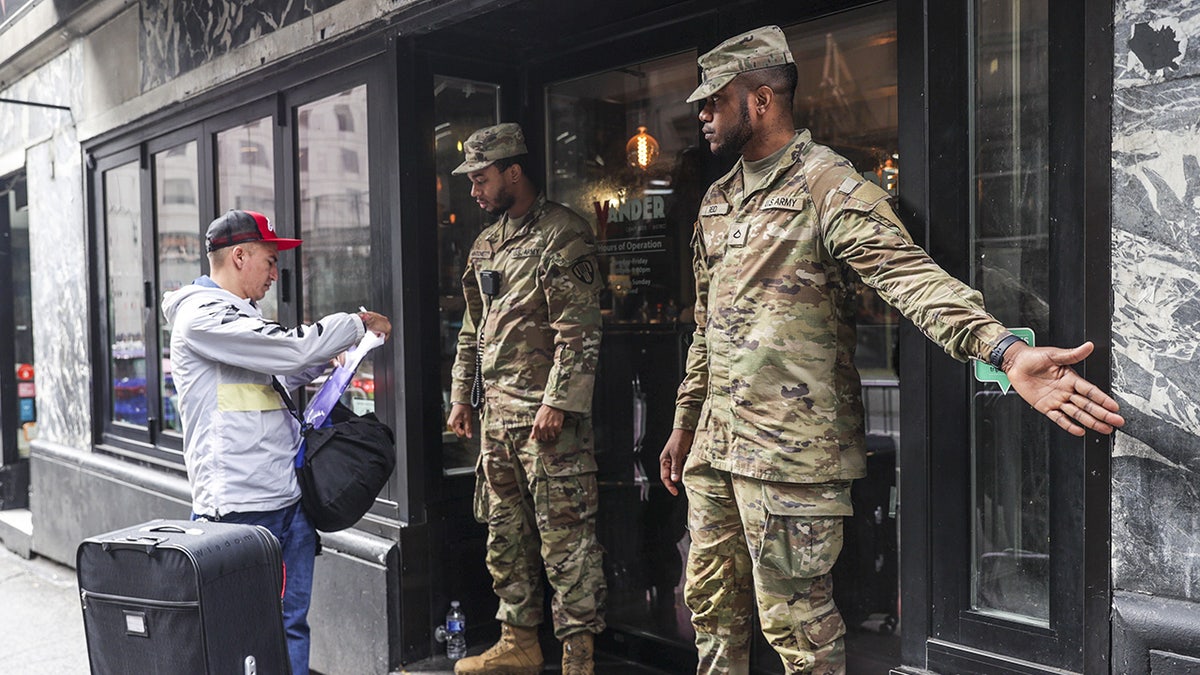 ADAMS REACTS TO BIDEN ADMIN LEGALIZING THOUSANDS OF MIGRANTS AFTER SAYING CRISIS WILL 'DESTROY' NYC
Several critics online unleashed on Hochul for apparently changing her tune since espousing New York as a sanctuary state and encouraging people to come in 2021.

Danielle Wallace
Source: https://www.foxnews.com/politics/new-york-gov-hochul-limit-who-crosses-border-too-open-right-now
Follow Middle East and Terrorism on Twitter