​ by Michael Lee
The B-21 Raider is expected to cost about $700 million per aircraft
The Air Force released new images of its secretive new stealth nuclear bomber, the B-21 Raider, showing the aircraft at never-before-seen angles.
Images of the aircraft, which is being developed by Northrop Grumman, were posted to the Defense Visual Information Distribution Service website last week, showcasing the new bomber from both the front and from a quartering angle.
The new stealth bomber is being rolled out to replace the current B-1 Lancer and B-2 Spirit and the aircraft is expected to enter service by 2027. By 2040, the B-21 is expected to completely replace the older bombers.
AIR FORCE TURNS TO VIDEO GAMES TO HELP PREPARE MEMBERS FOR REAL-LIFE COMBAT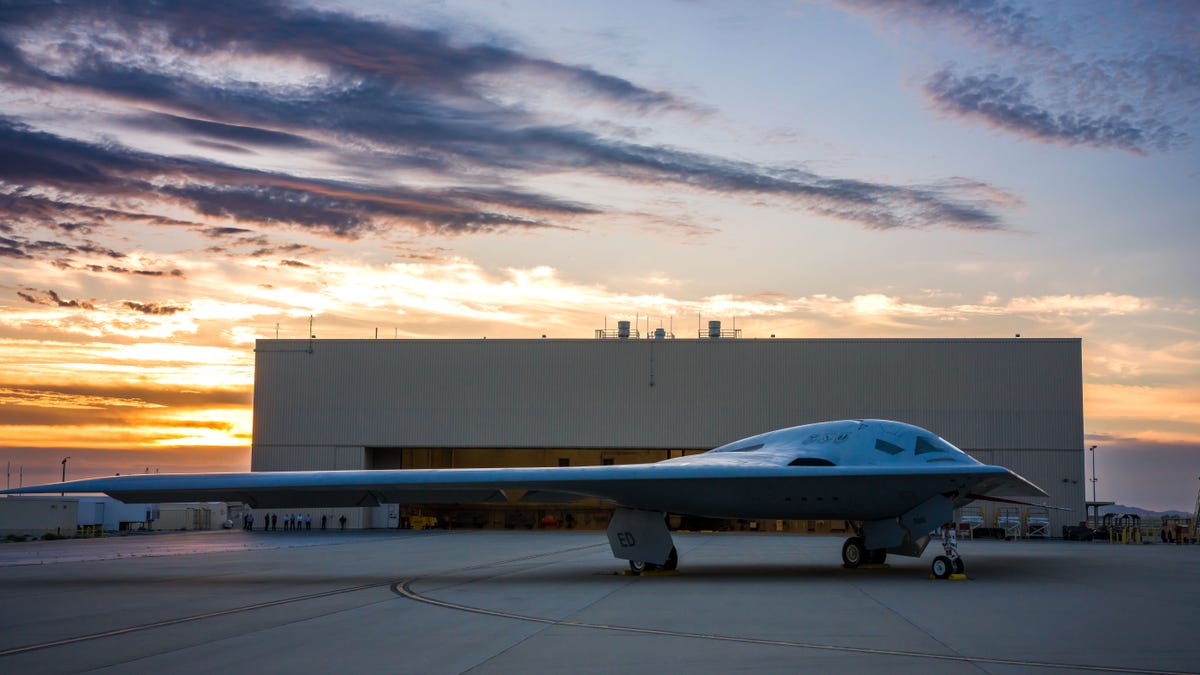 "The B-21 Raider will be the backbone of the bomber fleet and will incrementally replace the B-1 and B-2 bombers as sufficient numbers of B-21s are available," reads a description of the aircraft on the DVIDS website. "The state-of-the-art bomber will provide survivable, long-range, penetrating strike capabilities to deter aggression and protect the United States, allies, and partners."
Until the two most recent photos of the B-21 were released last week, images of the new aircraft have been a carefully guarded secret. Previously released images of the B-21 during its unveiling in December showed the aircraft directly from the front of the cockpit, elevated slightly above the plane. The new images show the front of the B-21 from the front at ground level, revealing for the first time the scale of the aircraft. Another image showcases the aircraft at a quartering angle, revealing never-before-seen design elements.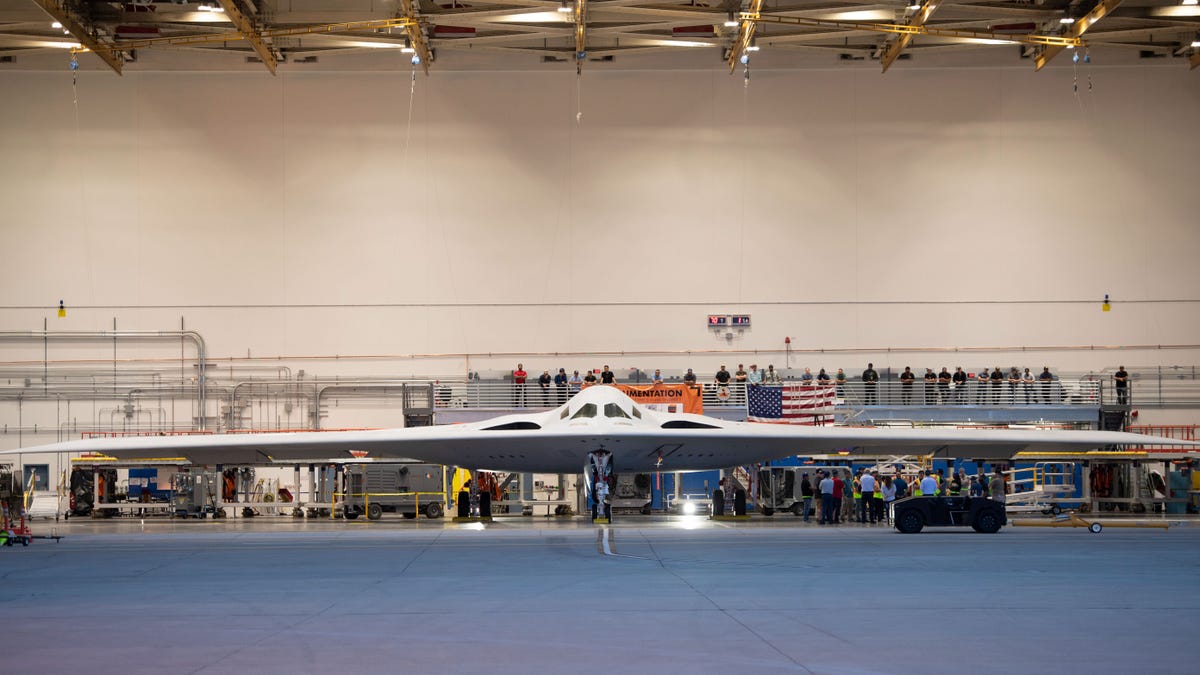 According to a Pentagon estimate last year, the B-21 Raider will come in at a cost of nearly $700 million for each aircraft. The first test flight of the new bomber is expected to take place later this year.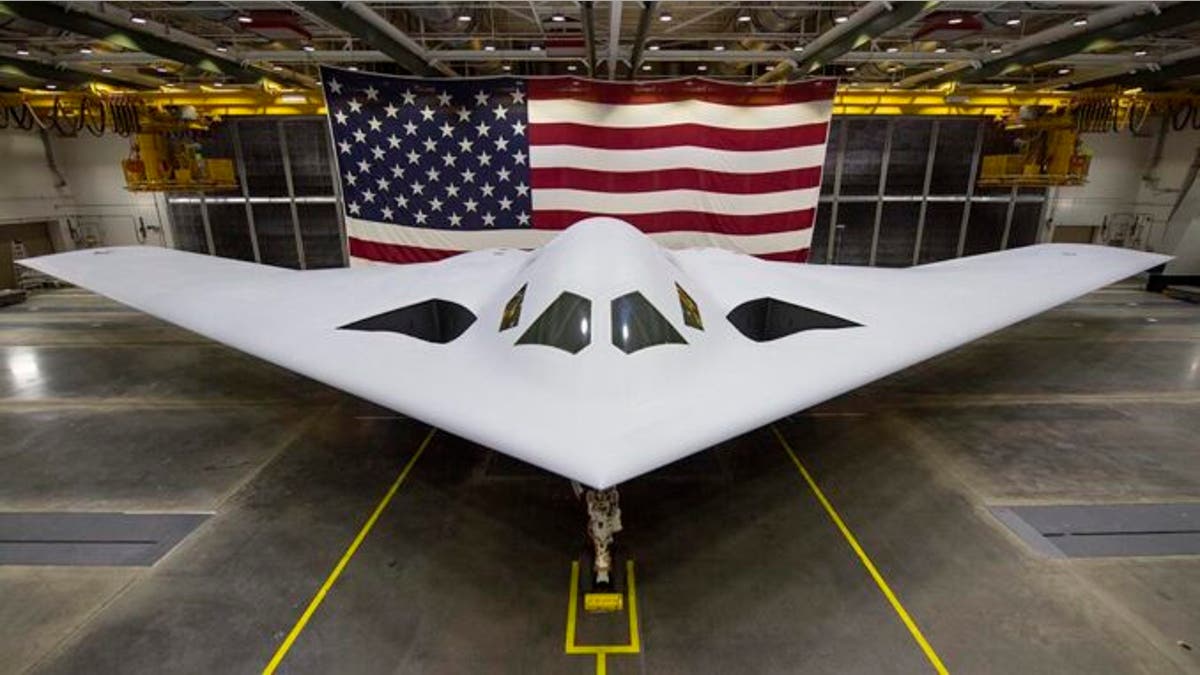 "It's a testament to America's enduring advantages in ingenuity and innovation and it's proof of the department's long-term commitment to building advanced capabilities that will fortify America's ability to deter aggression, today and into the future," Defense Secretary Lloyd Austin said of the aircraft after it was unveiled in December.
Michael Lee
Source: https://www.foxnews.com/us/air-force-releases-most-detailed-images-yet-secretive-raider-nuclear-stealth-bomber
Follow Middle East and Terrorism on Twitter