​
by Anna Ahronheim
IDF identifies Iranian officers behind Hezbollah's secret missile project (Credit: IDF Spokesperson's Unit)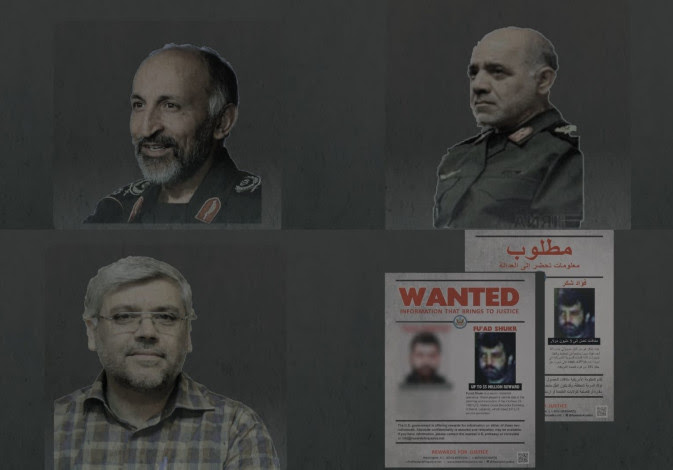 Israel has released information on senior Iranian and Hezbollah operatives involved in the terror group's precision-missile project in Lebanon.
The group, which has been working on the expensive and classified project since 2013, has been attempting to build factories to produce precision missiles in South Lebanon, Beirut and the Bekaa under the guidance of senior Iranian officers.
The Iranian officers have been identified as Brig. Gen. Muhammad Hussein-Zada Hejazi, Col. Majid Nuab, and Brig. Gen. Ali Asrar Nuruzi.
Hejazi is the Lebanon commander of the Iranian Revolutionary Guard Corps (IRGC) Qud's Force, responsible for all Iranian activities in the country and in charge of the precision-guided missile program. He operates directly under the command of Quds Force Commander Maj.-Gen. Qassem Soleimani.
Nuab, an engineer who specializes in surface-to-surface missiles, is the technological manager of the project. He actively manages and oversees the precision missile sites in Lebanon. Nuruzi is the chief logistic officer of the IRGC, and is in charge of transferring logistical components and equipment from Iran through Syria to the project sites in Lebanon.
Senior Hezbollah terrorist Fu'ad Shukr, a senior military adviser to Hezbollah Secretary-General Hassan Nasrallah and a member of the Jihad Council, the group's highest military body, is the main Hezbollah terrorist involved in the project.
A Hezbollah member for over 30 years who reportedly replaced Mustafa Badreddine after he was killed in 2016, is wanted by the US government for his role in planning and executing the 1983 Beirut barracks bombing that killed 307 people.
Anna Ahronheim
Source: https://www.jpost.com/Arab-Israeli-Conflict/IDF-identifies-Iranian-officers-behind-Hezbollahs-secret-missile-project-600095
Follow Middle East and Terrorism on Twitter